What is this site?
Somehow I have become the source that friends and family call when they are looking to plan a Walt Disney World Resort vacation. When I get a call concerning an upcoming trip to WDW it usually starts with "I hear from so and so that you are the person to talk to about Disney World". I then spend an hour or so giving my opinion and ideas about a vacation to WDW and how I go about planning and booking it, then this is followed up with an email full of links and information. I figured I would put this site up, so I can simply email this site as a link with all of the information they would normally get from me.
Why the name WDW My Way?
The reason I named this site WDW My Way is because there are plenty of sites that are full of information concerning WDW and tips and tricks about vacationing there however, this site is not one of them. In fact this site only covers how I plan and vacation at WDW and what works for me and my family.
What do I do now?

Read about where to stay here

Read my Tips here

If you are interested you can read about where I have stayed and what I booked here.
Helga and the Nutcracker
Tue, 10 Dec 2013 00:00:00 -0500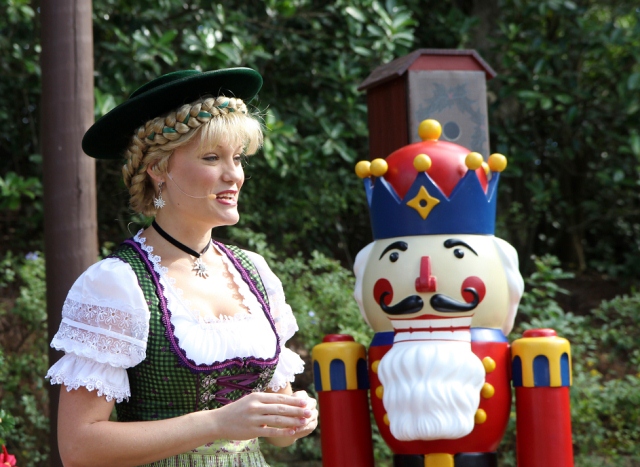 Storyteller Helga teaches us about German Holiday traditions and the special story of the Nutcracker! During Epcot's Holidays Around the World Storytellers share the customs of their heritage.
A Disney Christmas Village
Mon, 09 Dec 2013 00:00:00 -0500
Many years ago my sister began creating a monster. She took a liking to Department 56 "Dickens Village" pieces and each year she gave us a new one as a Christmas gift. The collection grew year by year and soon we had a complete intersection . . . then two . . . so they became part of our Christmas tradition. Each year we put up our Dickens Village for the holidays.
Mickey's Christmas Parade
Thu, 05 Dec 2013 00:00:00 -0500
Mickey's Once Upon a Christmastime Parade is performed during Mickey's Very Merry Christmas Party (a special ticket event). Once the special parties end in mid-December, this becomes the daytime parade in the Magic Kingdom. Lots of holiday songs and your favorite characters appear: Mickey Mouse, Minnie Mouse, Peter Pan and Wendy, Tweedle Dum and Tweedle Dee, the Mad Hatter, Pooh, Tigger, Geppeto, Donald Duck and Daisy Duck, Chip and Dale, the Seven Dwarfs, Cinderella in her coach, several floats of dancing Princesses and their Prince (Snow White, Beast and Belle, Aurora, Jasmine and Aladdin, the Fairy Godmother, the Toy Soldiers, Santa's Reindeer and of course, Santa Claus himself.
Holiday Happenings at WDW
Tue, 03 Dec 2013 00:00:00 -0500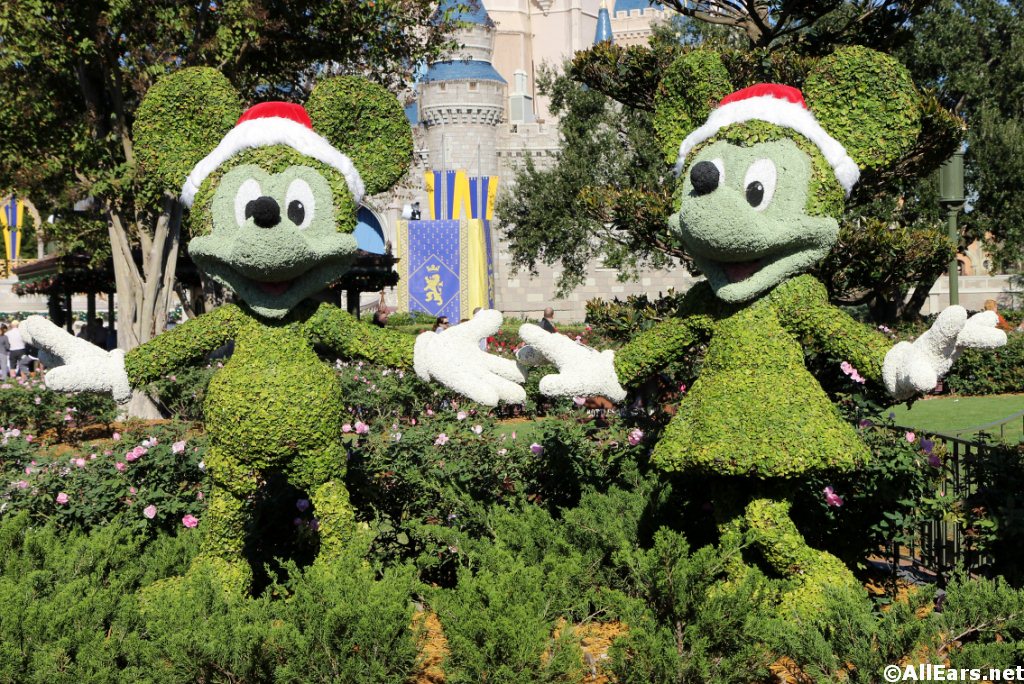 Walt Disney World celebrates the season at all four theme parks and Downtown Disney. There are special decorations, entertainment, parades and shows. AllEars.net has complete coverage of all the holidays festivities at Walt Disney World!
Canadian Holiday Voyageurs Photos
Sun, 01 Dec 2013 00:00:00 -0500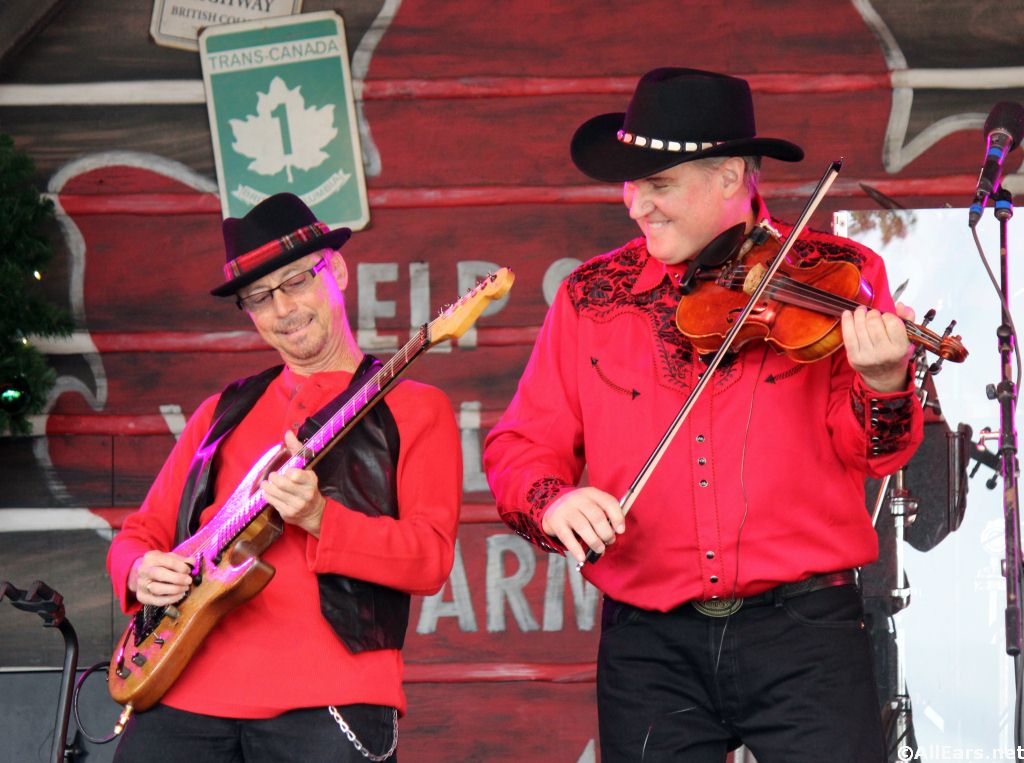 New this year to Epcot's Holidays Around the World are the Canadian Holiday Voyageurs!
Happy Thanksgiving
Thu, 28 Nov 2013 00:00:00 -0500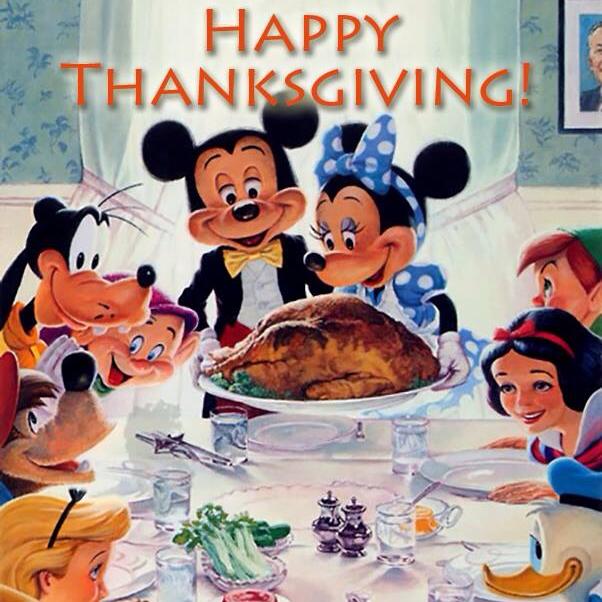 Everyone at AllEars.net wishes you and your families a Very Happy Thanksgiving!!!
Sweet Treats Gingerbread House Boardwalk
Wed, 27 Nov 2013 00:00:00 -0500

This year the Boardwalk Resort has a new Gingerbread House called "Sweet Treats" with hidden mickeys and not so hidden mickeys. Take a tour